Welcome to the Soda Blasting NC Website
Soda Blasting NC,L.L.C.
is a licensed, fully insured, and certified multimedia blasting company. Our rigorously trained, experienced, professional media blasting staff is equipped with the latest technology and materials to complete your surface cleaning and preparation projects in accordance with the highest standards in the industry. Our focus on quality control ensures that your project will be completed safely, efficiently, and in an environmentally responsible manner.
Our reputation for fast, courteous service, attention to detail, and meticulous work makes us the best choice for all media blasting services. Our 5,000-square-foot, three blasting booth facility at 2912 Nieman Industrial Drive in Winston-Salem, NC is fully equipped and in compliance with all government safety and environmental regulations. When our services are required at your location, we offer complete mobile multimedia blasting throughout North Carolina, and selected areas of South Carolina, Virginia, and Tennessee.
Owner, Rick Prendergast offers more than three decades of experience in the surface cleaning and preparation business. His knowledge and experience assures you of a cost efficient quote and the selection of the best media for your project. Rick's experienced team cleans and prepares large and small surfaces for finishing, and they work with all media. They will make every effort to assure that your projects are finished safely, correctly, and to your fullest expectations. We understand the environmental issues and comply with all government regulations while paying attention to your concerns and every detail.
Our Blasting Services Include:
BOATS
CARS
TRUCK
AIRPLANES
MACHINERY
GRAFFITI MASONRY

RUST
STAINS

FIBERGLASS
OIL & GREAS
ENGINEPARTS
FIRE DAMAGE
MONUMENTS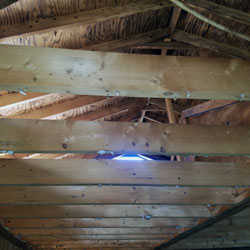 Materials that Can Be Blasted
ALUMINUM
ASPHALT
BRASS
BRICK
CARBON
CAST IRON
CONCRETE
COPPER
FIBERGLASS
GALVANIZED METALS
GLASS
GRANITE
PLASTIC

PORCELAIN
RUBBER
SHEET ROCK STEEL
STUCCO
TILE
VENEER
VINYL
WOOD
STAINLESS STEEL
STRUCTURAL STEEL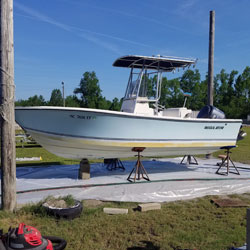 When Rick founded Soda Blasting NC, L.L.C. more than a decade ago, the best and newest media being used in the blasting industry was sodium bicarbonate, commonly known as soda blasting. Since then, the advent of new blasting methodology came to the forefront. Rick kept abreast of the latest technology, trained his staff accordingly, and equipped his onsite and mobile facilities so the most appropriate media could be applied to each project.
The professional, experienced technicians at Soda Blasting NC, L.L.C will treat your property and belongings with utmost care. Call us today for a competitive quote on your stripping cleaning, and surface preparation project.
Thank you for visiting the Soda Blasting NC website. Please read on to learn more about us and the products and services we offer. We look forward to helping you with your next surface preparation project.